Boleh dikatakan hampir setiap wanita pastinya mengimpikan berat badan yang ideal, tetapi untuk menurunkan berat badan bukanlah satu proses yang mudah kerana ia memerlukan kesungguhan dan tekad daripada individu itu sendiri.
Malah, ramai yang cuba mengamalkan pil kurus yang tidak sihat dan ada juga tewas di tengah jalan, impian untuk kurus itu hanyalah tinggal impian.
Berbeza bagi artis cantik, Catriona Ross dimana Catriona mengamalkan diet Intermittent Fasting yang sering disarankan oleh pakar kesihatan.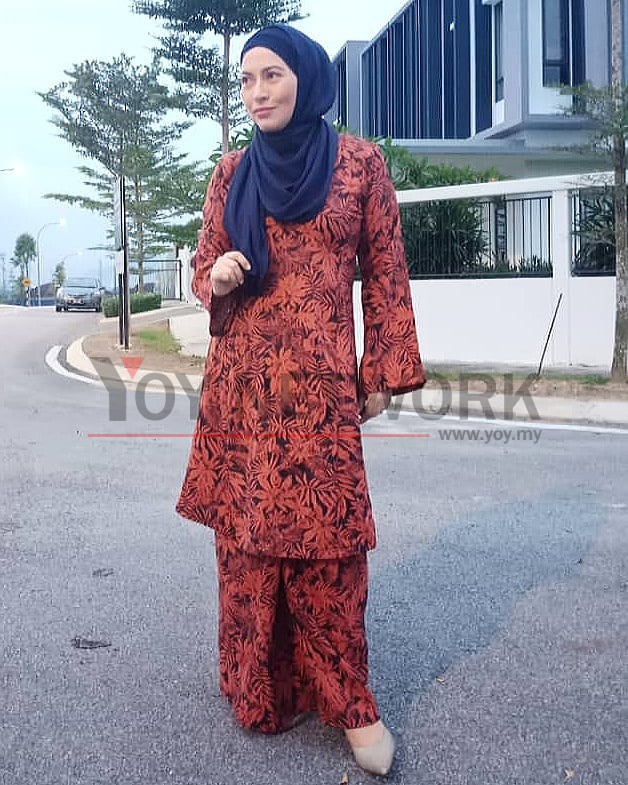 Ditambah pula dengan mengawal pemakanan, Catriona Ross dapat mengekalkan bentuk dan berat badan dengan seimbang.
Mari kita ikuti perkongsian Catriona Ross di laman Instagram beliau.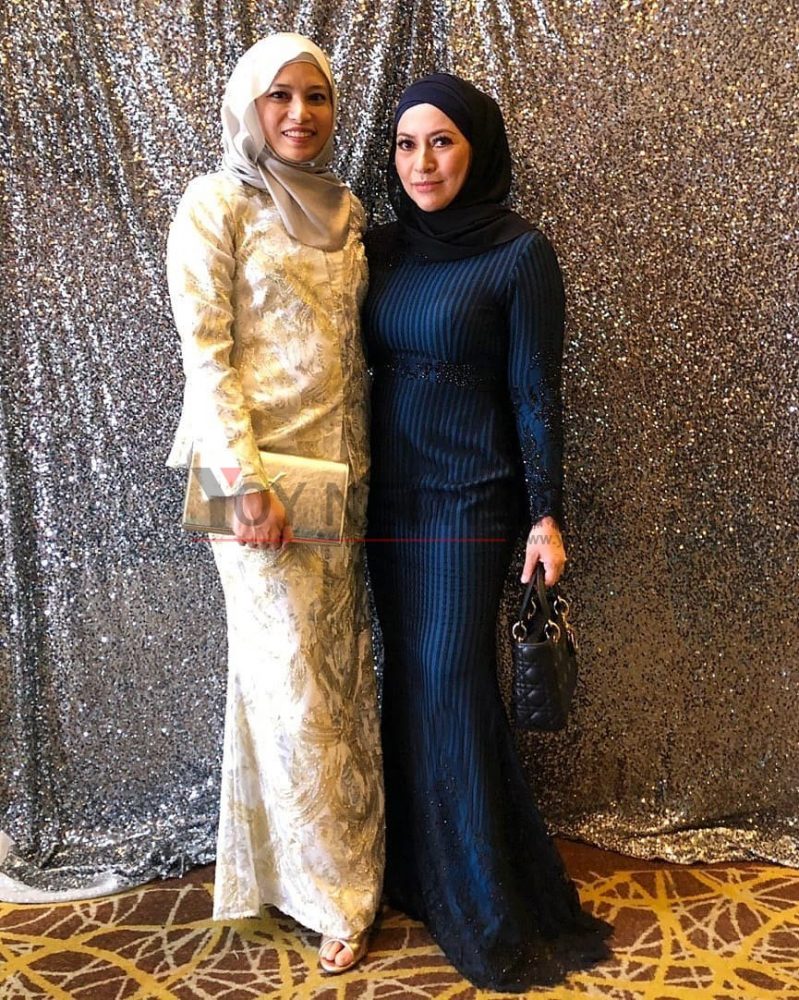 ____________
Dah 10 days on Intermittent Fasting. Asal nya i decided to do it coz im maidless and tak cukup kaki tangan nak prepare my own healthy meals separately. Anyhow, perihal IF bukan topic utama. Just nak share that you can stil enjoy food walau pun losing weight.
Hari ni i buat Ayam Masak Lemak Cili Api version healthy. Tak use santan tapi pedas berapi  Garlic Pakchoy. Tumis garlic with coconut oil setengah sudu kecik aje and brown rice.
To gantikan santan, depends creativity masing-masing. You can use skimmed milk or almond milk/oat milk which you make yourself or buy.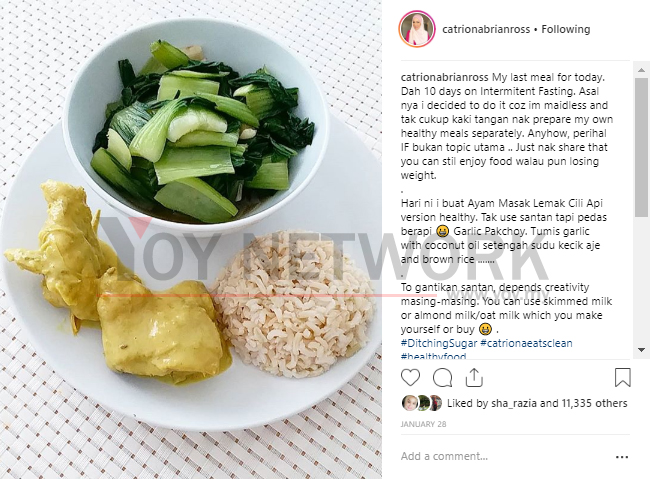 Cauliflower couscous & fish
Pan fry ikan jenahak lepas tu i garnished dengan chopped tomatoes, garlic, spring onions and some red chillies. Semua direnihkan. Season w Himalayan salt. Dah siap, top over the fish.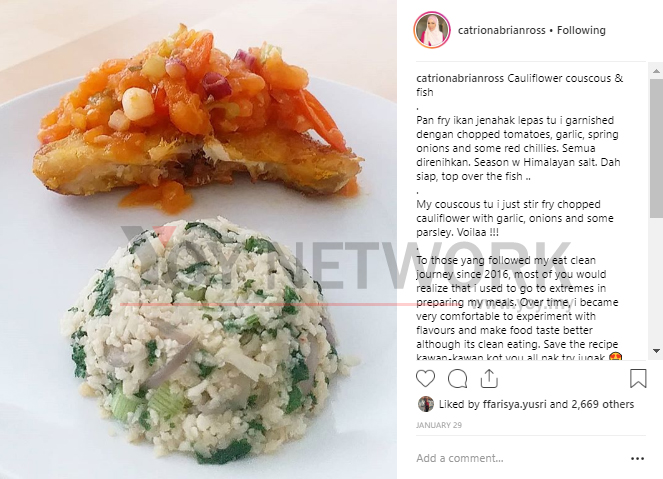 My couscous tu i just stir fry chopped cauliflower with garlic, onions and some parsley. Voilaa !!!
To those yang followed my eat clean journey since 2016, most of you would realize that i used to go to extremes in preparing my meals. Over time, i became very comfortable to experiment with flavours and make food taste better although its clean eating. Save the recipe kawan-kawan kot you all nak try jugak
Steamed ginger chicken "rice" !!
Stir fried cauliflower w garlic and ginger pastu i added drops of sesame oil.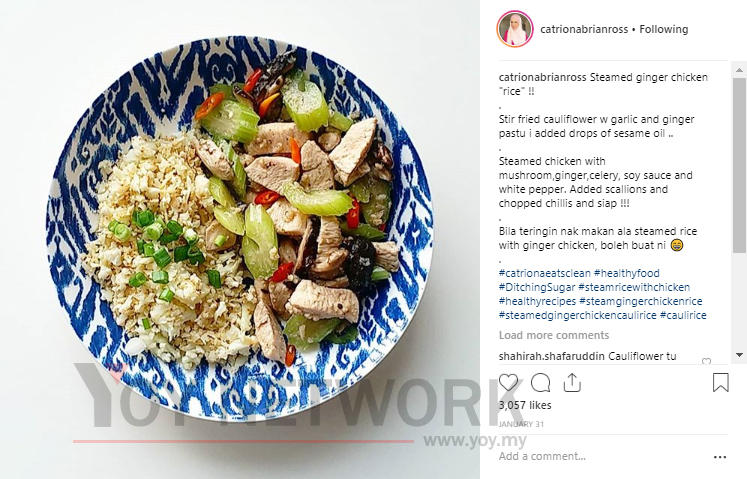 Steamed chicken with mushroom,ginger,celery, soy sauce and white pepper. Added scallions and chopped chillis and siap !!!
Bila teringin nak makan ala steamed rice with ginger chicken, boleh buat ni
Steak & brocolli
Didnt feel like having anything else but steak today. Steaks are often our Friday night out meal but hubs works late tonight so i took matters into my own hands !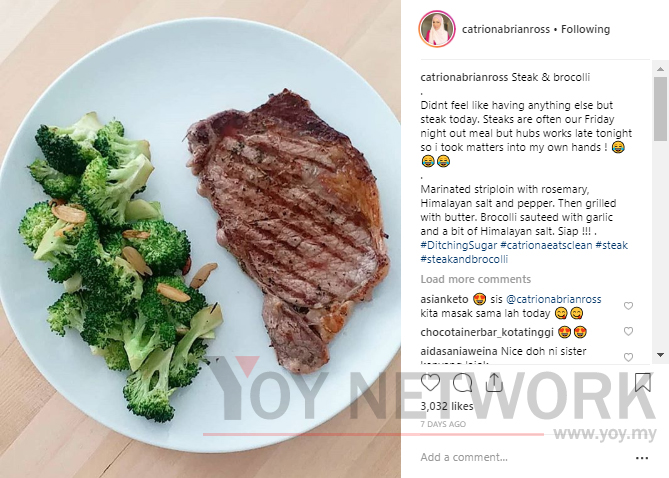 Marinated striploin with rosemary, Himalayan salt and pepper. Then grilled with butter. Brocolli sauteed with garlic and a bit of Himalayan salt. Siap !!! .
Caulirice Goreng Kampung !!!
My go-to comfort food. Usually, ill make nasi goreng kampung with brown rice. Today, i decided to try out making this w cauliflower. Tastes just as amazing! Cara dia sama aje macam nasi goreng biasa.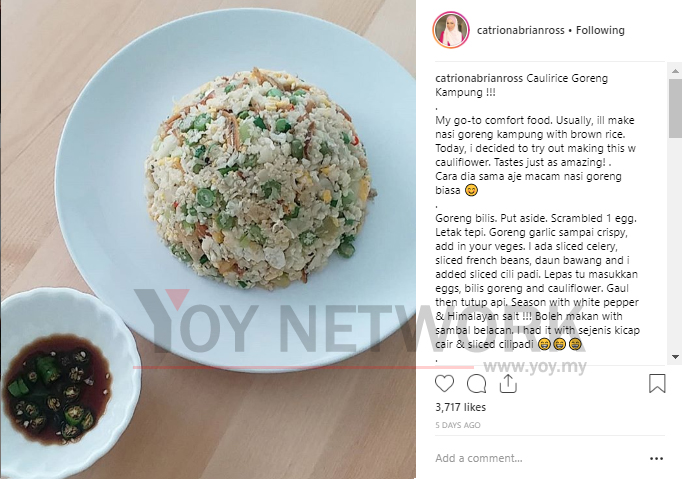 Goreng bilis. Put aside. Scrambled 1 egg. Letak tepi. Goreng garlic sampai crispy, add in your veges. I ada sliced celery, sliced french beans, daun bawang and i added sliced cili padi. Lepas tu masukkan eggs, bilis goreng and cauliflower.
Gaul then tutup api. Season with white pepper & Himalayan salt !!! Boleh makan with sambal belacan. I had it with sejenis kicap cair & sliced cilipadi.
Teppanyaki inspired Grilled Beef & Cabbage !!!
Thank you for all the positive vibes. You guys are the best! Only positive vibes here. Ok, beef tu was marinated with garlic powder & white pepper. Grill in butter/oil, which ever is preferred.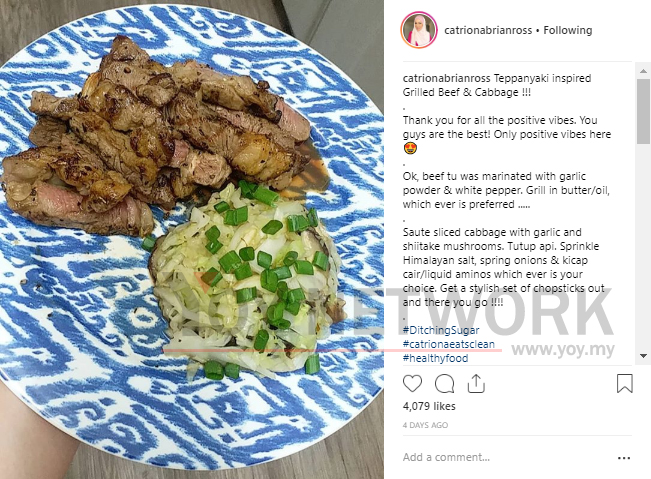 Saute sliced cabbage with garlic and shiitake mushrooms. Tutup api. Sprinkle Himalayan salt, spring onions & kicap cair/liquid aminos which ever is your choice. Get a stylish set of chopsticks out and there you go !!!!
Pilaf Caulirice with Chicken Curry & Vege.
Jujurnya today teringin nak makan briyani/khabsah/pilaf. Anything of that sort so i korek apa ada dalam pantry & peti i. TAADAAAA !!!!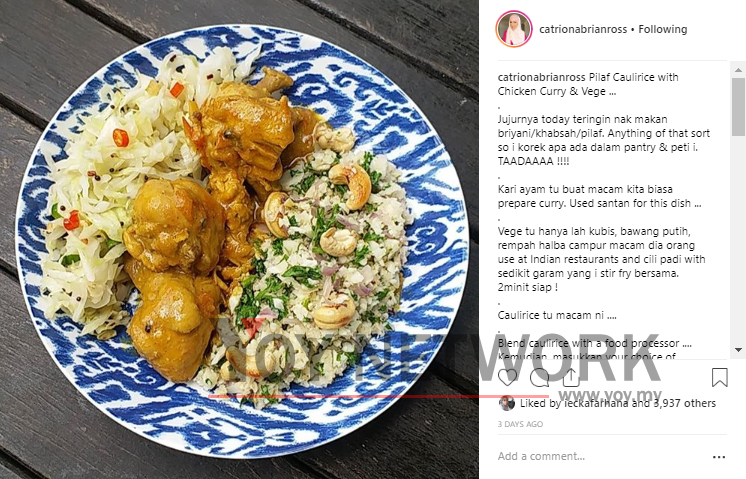 Kari ayam tu buat macam kita biasa prepare curry. Used santan for this dish. Vege tu hanya lah kubis, bawang putih, rempah halba campur macam dia orang use at Indian restaurants and cili padi with sedikit garam yang i stir fry bersama. 2minit siap !
Caulirice tu macam ni.
Blend caulirice with a food processor. Kemudian, masukkan your choice of oils/butter ke kuali. Masukkan bawang cincang dan bawang putih. Goreng.
Masukkan caulirice and I added some chopped parsley and daun ketumbar. Since ada cashewnuts, i added that. Season to taste. Mudah sangat ! Buat tau.
You rasa sedap tak this dish ??